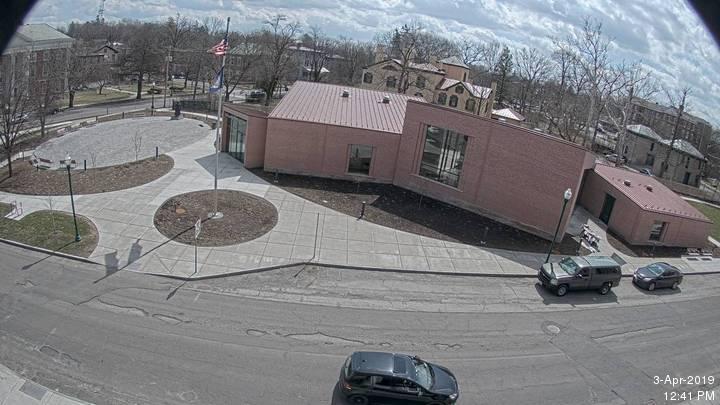 Project site and contractor emergency contacts
click here
.
Latest Construction News:
FOR IMMEDIATE RELEASE: May 25, 2018
The east bound lanes Lincoln Street between South Street and William Street will be closed for the remainder of the summer.
Lincoln Street will become a one way street from South Street heading west to William Street.
The intersection at Lincoln Street and William Street remains marked with stop signs at all 4 directions.
There will be no east bound traffic allowed on to Lincoln Street from William Street.
Those using the Downtown Parking Garage will have to enter Lincoln Street from South Street. They will have to exit the garage turning west on Lincoln Street and out the William Street intersection.
This traffic pattern will remain through most of the summer months. Later in the summer is when street work on Lincoln Street and the 2 intersections will begin.
Complete information on the project is online at AuburnNY.gov/welcomecenter
Complete information on parking in downtown Auburn is online at AuburnNY.gov/parking


For more information please contact:
Charles Mason, City Clerk, City of Auburn, NY
Memorial City Hall, 24 South St. Auburn, NY 13021
Media Release (May 4, 2018):
Mayor Quill and NYS Parks Commissioner Harvey Announce:
The NYS Equal Rights Heritage Center Project Description:
Construction of the new NYS Equal Rights Heritage Center in downtown Auburn will begin in February 2018. As part of Governor Andrew Cuomo's Central New York Upstate Revitalization Initiative, this investment of $10 million will create over 100 construction jobs and will support and boost upstate New York's tourism industry. The center is scheduled to open in October 2018. The project will result in the following downtown revitalization investments:
Construction of the new NYS Equal Rights Heritage Welcome Center that will have 3 main components: ~I Love NY Equal Rights Heritage Tourism Promotion Center; a Taste NY Market; and a local tourism promotion/visitor information center for Auburn, Cayuga County and the region.
Reconstruction of Lincoln Street to increase pedestrian safety and accessibility at the William Street and South Street intersections designed to make a strong pedestrian connection between downtown and the historic district.
Security and signage upgrades to the site and the downtown parking garage.
The facility will house the offices of the Cayuga County Office of Tourism, the Auburn Downtown Business Improvement District and the Auburn Historic & Cultural Sites Commission.


NYS Equal Rights Heritage Center Site Plan:
NYS Equal Rights Heritage Center Contractor List
Design Contractor, nARCHITECTS, Brooklyn, NY
General Contractor, FAHS Construction Group, Binghamton, NY
Construction Inspection, Popli Design Group, Syracuse, NY
Electrical Contractor, J & E Electric, Auburn, NY
Plumbing Contractor, Siracusa Mechanical, Inc., Auburn, NY
Mechanical Contractor, HMI Mechanical Systems, Waterloo, NY
Exhibit Construction Contractor, Hadley Exhibits, Inc., Buffalo, NY

Other Links:
View the Governor's announcement here:
NY.gov
Media contact: Please contact Chuck Mason, City Clerk, Memorial City Hall, 24 South Street, Auburn, NY 13021. ph: 315-255-4100